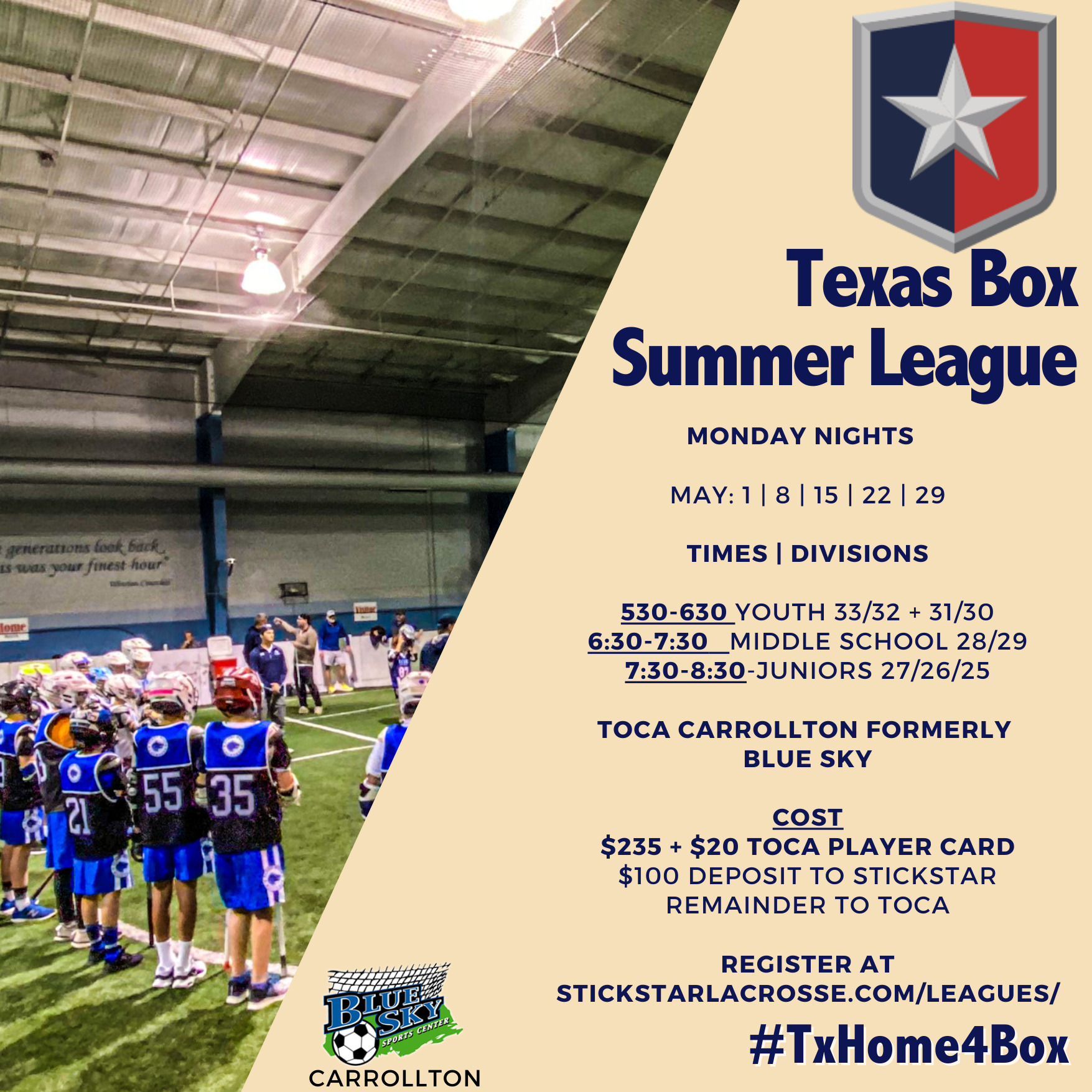 While we all love the Regular Field Season, we can't wait to get back into the RInk on Mondays.  This will mark our 4th Texas Box League Summer Youth Season.  This is a perfect environment for players who want to keep playing games now that the spring league season is over, while also getting the benefits of the Indoor Game.
With the Texas Box League we look to create the environment for maximum gains.  We stress the rules to maximize safety.  We stress subbing / teach subbing so everyone values their time on the floor and their teammates.  Finally we stress the skills to enhance the game play. 
The Texas Box League is growing!  We are excited announce some upcoming initiatives that will change the landscape of our leagues / association and it's efforts here in Dallas and across the State.  We can't wait.  We look forward to seeing everyone on MONDAYS in MAY!