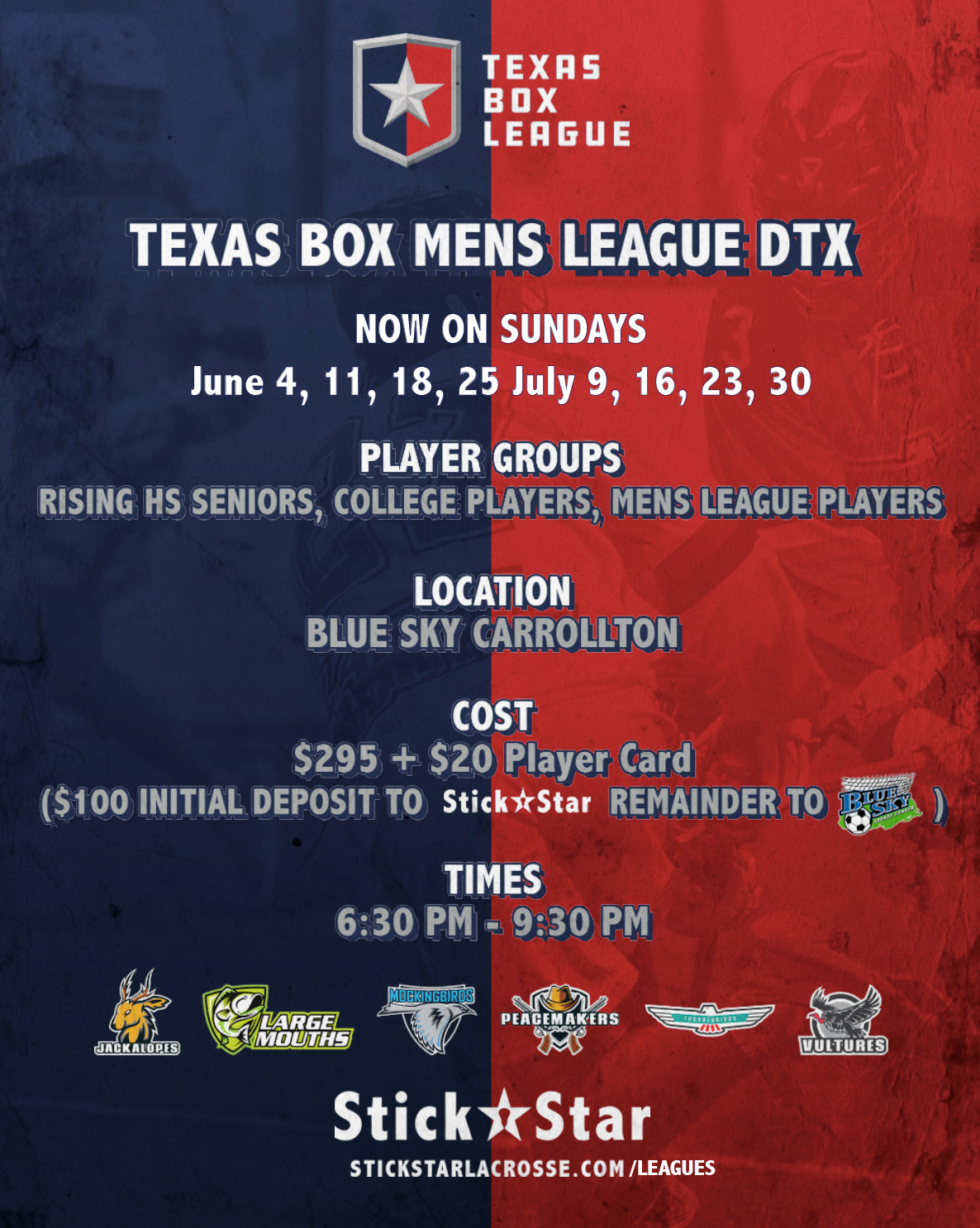 We are pumped to get back into the Rink for the 4th Annual Texas Box Mens Summer League.  While we all love the Regular Field Season, we can't wait to get back into the RInk now on SUNDAY EVENINGS!  We are hoping this is more convenient for everyone across the board.
While we look to invite back current collegiate, and current mens league players, we are always looking to get more rising seniors / rising freshman in college out to the League.  There is no better way to train / prepare for the next level, or even a players senior season than by playing against current collegiate players. 
Last summer the Vultures were able to dethrone the Mockingbirds.  We can't wait to see how it all shakes out this year.  We look forward to seeing everyone on Sundays in June / July!