Saturday, down in Central Texas the Westlake Chaps were able to notch another significant tally in the win column defeating the defending State Champs, Dallas Jesuit Rangers, 8-4. This is easily the most significant outcome of any contest so far in the Pre Spring Break portion of the THSLL regular season.
This marks another significant win for Westlake and Coach Zack Burke since making his way to Austin in 2018, and the 1st against Jesuit in his Texas coaching career and arguably in their program history.
In 2021 The Chaps ended Highland Parks' season in dominant fashion at Highlander, ultimately losing to ESD by a bucket in the Final 4. Against the 3 top tier Dallas programs the Chaps are 2-1, with a 1 goal loss in their last three contests. That's almost all you can ask for.
All of these results have put Westlake squarely in the discussion as potential State Champ, and most certainly not an easy out when it comes to tourney time, and that is GOOD for Texas Lacrosse as a whole.
While Zack Burke and his unapologetic style are always up for discussion, right now the results are not. He's having more success than his predecessors and he has in many regards awakened a sleeping Texas Lacrosse giant.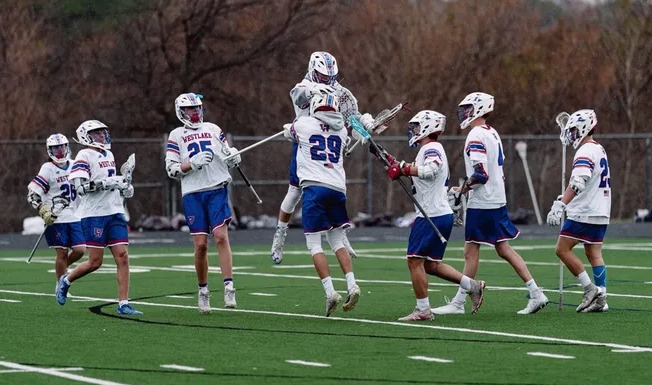 In addition to the success with the field game, he's having an impact in the area-bringing Box to the forefront of the region. This isn't just for the benefit of his guys, as he's been able to get more local HS programs playing. This is a huge win for the greater good of the region.
Texas Lacrosse needs more quality programs than just the upper crust in Dallas. While many would say the growth of the game in Texas is healthy, and on the rise, I'm not quite sure of that, and it is something we will discuss consistently through the StickStar Report Podcast. We recently had a very real discussion with another authentic lacrosse personality, Nick Ossello, on programs, their health, and what he's seeing across the country.
From a program health standpoint Westlake appears to be in a pretty good spot, and trending upwards. At the HS level we look forward to seeing exactly how good in May, but for now they've achieved some pretty real, tangible success! Good luck to the Chaps for the rest of the season, as the schedule doesn't ease up at all in the coming weeks.
StickStar is looking to "Lead the Discussion" on Texas Lacrosse, for more StickStarReport content stay dialed into our new site, www.StickStarLacrosse.com, our socials on twitter / instagram @StickStarLax, @StickStarReport., and our podcast the StickStar Report available on YouTube.  Check it out below!
Leading the discussion: the stickstarreport